The Coaching Process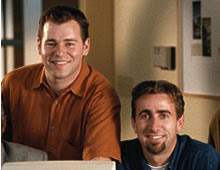 Here's how the coaching process works. Usually we'll start with a free Complimentary Session, which gives us the chance to meet each other, talk through objectives and expectations, and see if we click. It's a no-obligation opportunity for you to get a taste of the difference it can make to have a coach.
If you decide to sign on, the coaching relationship begins by identifying your dreams and desires: the changes you want to make and the passions you want to pursue. We'll discover and clarify what your best life is, then create goals and action plans to make it happen.
Our coaching relationship will provide a consistent, affirming support structure that will keep you focused and on track. Along the way we'll find plenty of chances to brainstorm, troubleshoot the obstacles and celebrate your wins. And we'll have a lot of fun, too! We'll build an authentic, energizing friendship where we can laugh together, share deeply, and converse with passion about the future.
What's Included and What it Costs

In a typical coaching relationship, we meet three times per month by phone for 45 minutes to an hour each time, with free e-mail contact and short "spot calls" of five minutes or less between sessions as needed. In our initial intake session we'll design the details of the relationship based on your objectives and needs.

For our initial "intake" session you'll have some prework: Like getting to know you, setting personal goals, setting up a plan for your future. After that, you'll choose the action steps you want to take each week.

I charge per month, and I ask for a three month commitment up front (it takes a little time to get life-changing results!) We'll go month-to-month after that. I'll send you a contract that includes these details so we have everything in writing.